Cordyceps Militaris Mushroom is a special type of fungus and one of the most valuable mushrooms that is used in East Asian traditional medicine for ages. In the modern era, this mushroom has gained wide popularity in the west, and as a result is being produced in North America using DNA profiling. Cure With Earth is one of the first companies to provide organically (& original) farmed Cordyceps Militaris mushroom in its original form. We don't use DNA profiled mushroom.
Skin Health: Saffron is rich in antioxidants; it is known to have a calming effect on the skin. Saffron supports clean skin and gives it a natural glow. Many soaps and moisturizers has saffron as its prime ingredient.
Antioxidant Properties: Saffron contains molecules that protect the cells from free radicals and oxidative stress. Crocin, safranal, crocetin and kaempferol are among the antioxidants contained in saffron.​
Weight Management: Several experiments conducted on saffron have concluded that saffron may enhance metabolism and may also reduce appetite.
​Mood Booster: Saffron is also famously called the "sunshine spice." Research has shown that saffron may improve mood. It may also improve memory and cognitive abilities.
For detailed blog please visit saffron benefits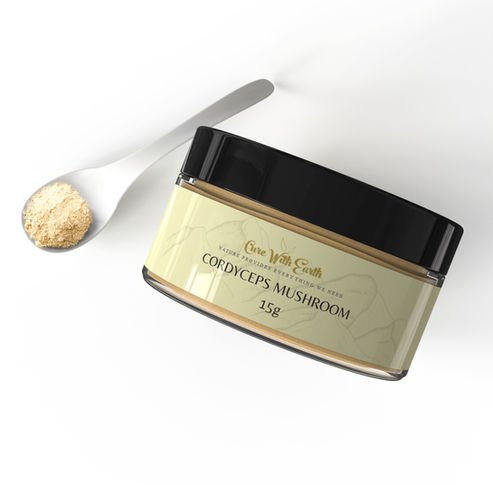 Purity Guaranteed
We do not use any solvent extraction, standardization or adulteration. The way nature is meant to be : Pure & Safe
Frequently asked questions