Kashmir Antioxidant Saffron (1g)
Pure Saffron, world's most expensive spice, is extracted from the purple flower a.k.a crocus sativus. Saffron comprises crocin, safranal, and picrocrocin – three compounds which are responsible for imparting golden red color, distinctive aroma and a peculiar taste to saffron.
Estimated delivery date- Dec 21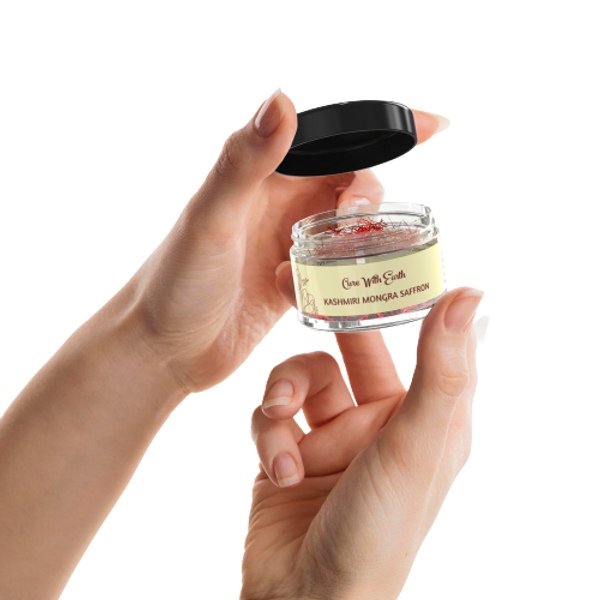 Skin Health: Saffron is rich in antioxidants; it is known to have a calming effect on the skin. Saffron supports clean skin and gives it a natural glow. Many soaps and moisturizers has saffron as its prime ingredient.
Antioxidant Properties: Saffron contains molecules that protect the cells from free radicals and oxidative stress. Crocin, safranal, crocetin and kaempferol are among the antioxidants contained in saffron.​
Weight Management: Several experiments conducted on saffron have concluded that saffron may enhance metabolism and may also reduce appetite.
​Mood Booster: Saffron is also famously called the "sunshine spice." Research has shown that saffron may improve mood. It may also improve memory and cognitive abilities.
For detailed blog please visit saffron benefits
Our saffron is sourced directly from the farmlands of Pampore, Kashmir in the purest form.
saffron lab analysis report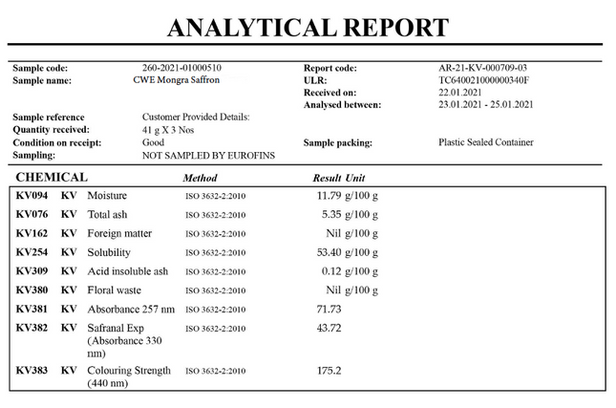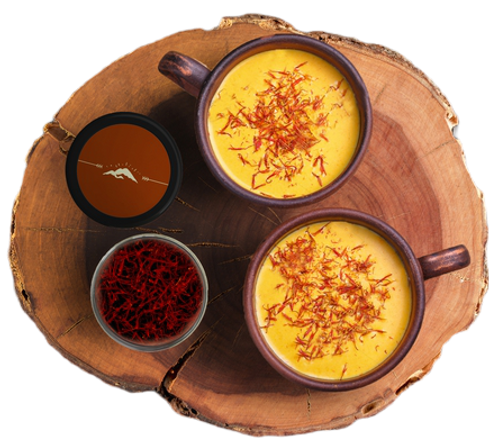 Kashmiri Mongra Saffron is one of the most potent saffron in the world.​
Harvested once every year in small batches limited to 2500kg annually (less than 1% of total worldwide saffron production).
​It has some of the highest levels of Crocin, Safranal and Picrocrocin which gives saffron its rich colour and aroma.
24 reviews for
Kashmir Antioxidant Saffron (1g)
---
01 Customer(s) recommended this item
Reviewed by 24 customer(s)
Question

How many threads a day? Thanks

Beautiful product. DonÕt save it. Use it!! ItÕs a bit pricey but it goes a long way.

Real stuff reasonable price

Real saffron, great quality. Great for cooking or making tea.

Product and quality looks geniune.
Frequently asked questions